Formal-Non Formal Schools
Formal Primary Education Program & Schools
In addition to Non-Formal Schools, CCF is presently running 21 Formal Primary / Middle Schools in five districts of Central Punjab including: Attock, Nankana Sahib, Sheikhupura, Faisalabad and Gujranwala. Thousands of underprivileged children and their siblings are getting completely free quality education from these schools.
CCF Flagship Formal Schools
CCF Sangla Hill School Nankana Sahib is a benchmark for other schools in the area. The school was built on a large area of land in April 1998 to bring working children out of the loop of poverty and child labour. It was built by PCMEA our strategic partner. The school started with a single class of 35 children and soon housed more than 500 students at different times in the past. Thousands of underprivileged children benefitted from this school. Presently, 317 children are enrolled as PEF–EVS children and are being provided quality education.
CCF Kamokey Primary School in Gujranwala district
managed by Child Care Foundation. It is a purpose-built school with the capacity to acommodate approximately 400 children.
Presently with PEF support, 422 deserving children of the area are being educated with 100% free quality education. To meet the growing demand of local community, the second campus of CCF Kamokey Primary School was set-up in 2015, in order to accommodate 100+ siblings of children enrolled in Kamokey School.
CCF Attock Primary School
was set-up in the year 2000 with the help of Feizi Carpets USA and their local partner in Lahore, Usman Carpets. The school has benefitted several thousand deprived children of the Attock district. Presently 180 children are enrolled in this CCF school and are getting quality education with the support of PEF.
Continuous help from Usman Carpets enables the Attock school to meet all its development expenses.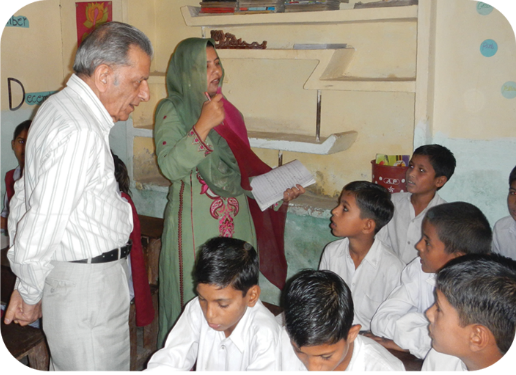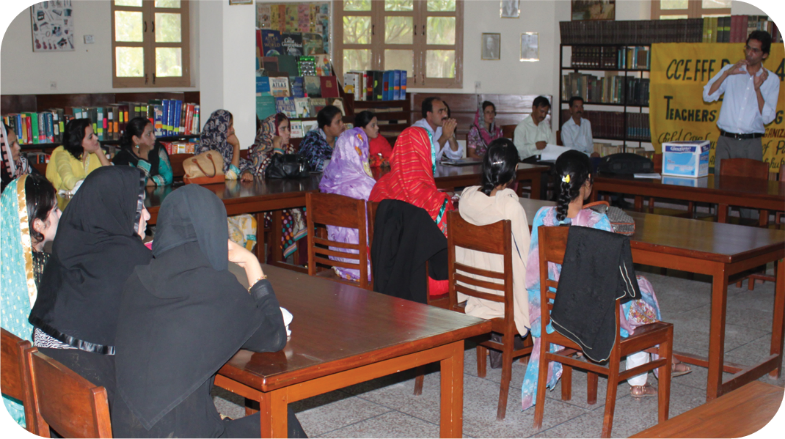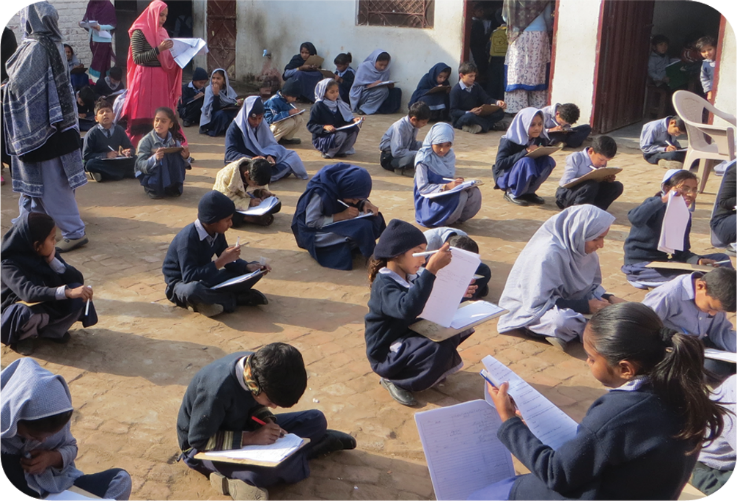 Definition of Non-Formal Education
UNESCO defines Non-Formal Education as "Any organized and sustained educational activity that does not correspond exactly with the definition of formal education. Non-Formal Education may therefore take place both within and outside educational institutions, and cater to persons of all ages. Depending on country contexts, it may cover educational programs to impart adult literacy, basic education for out of school children, life skills, work-skills, and general culture. Non-Formal Education Programs do not necessarily follow the "ladder" system, and may have a differing duration."
UNESCO has subdivided non-formal education into three categories based on geographical access, length of the program and learning pathways. Alternative school programs often look exactly like a formal school program, but are focused on a different group of learners, operate in different geographical areas and /or offer different curricula and methods. Alternative school programs also include programs that provide standard curricula but in a non-traditional environment (such as one-room home schools).
The accelerated learning programs, compress a curriculum designed to deliver over a number of years into a smaller duration. In Pakistan, for example the formal primary education cycle unfolds over 60 months, whereas non-formal education system, the curriculum might be compressed into a 40 month cycle. And, the alternative learning pathway covers all sorts of programs that are offered outside the formal education system.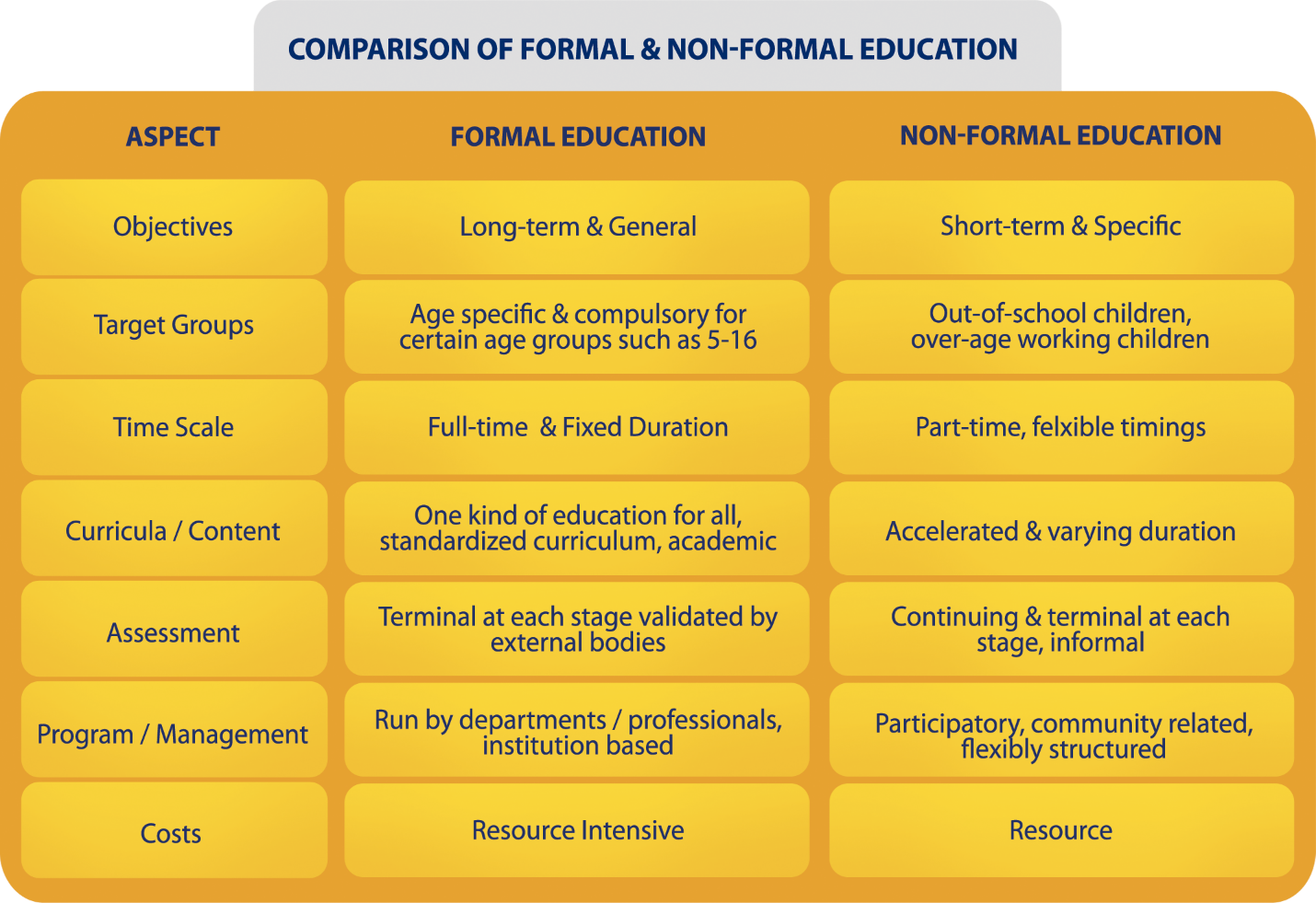 CCF Non-Formal Education Program & Schools
CCF has learnt over the years that in our rural areas where poverty is at its highest, children are not given the option of becoming a student. They are rather made workers of family or external contractors. In both conditions the age of the child is of little consideration because poverty leaves no choice for a child or his parents. In other words, the only choice underprivileged parents and their children have is between food and no food.
This is where the concept of Non-Formal Education, the best of both worlds, comes in. The reason why it is called Non-Formal is that it is free, and does not necessarily require a large school building; it does not require any pre-requisites of Formal Education. Non-Formal Education is flexible, adaptable and practical in nature, allowing children to carry out their work and study simultaneously. Non-Formal Basic Education (NFBE) Programs are community based in approach and are adopted by many developing countries including Pakistan. Objective is to provide education to children at their doorsteps.
CCF Non-Formal Schools (NFS) Specific Features
CCF NFS provides primary education in 3 to 4 years
CCF NFS uses government designed/approved syllabus & textbooks
CCF NFS children are those who have never been to a school
CCF NFS are meant for 'Child Labourers' of rural areas
CCF NFS functions for 4 hours with daily attendance of 85%
CCF NFS are set up at the doorsteps of poor communities
CCF NFS classrooms are rented / donated community buildings
CCF NFS accommodates girls & boys of different age groups
CCF NFS provides free books & other facilities to children
CCF NFS provides recreational opportunities to school children
CCF NFS provides continuous training to school teachers
CCF NFS children/mothers are taught vocational skills
CCF NFS are monitored by local committees & CCF field staff
CCF NFS final primary exams are held under government supervision (PEC)
CCF NFS primary pass children are mainstreamed in government schools
CCF NFS provide 100% free quality education to school children
CCF NFS screen & vaccinate school children against Hepatitis-B